35 min (32.2 km) from Residence Kiara.
Campli is an ancient city of art located on a hill at the foot of the Mountain of Flowers whose territory is included in the Gran Sasso – Monti della Laga National Park area.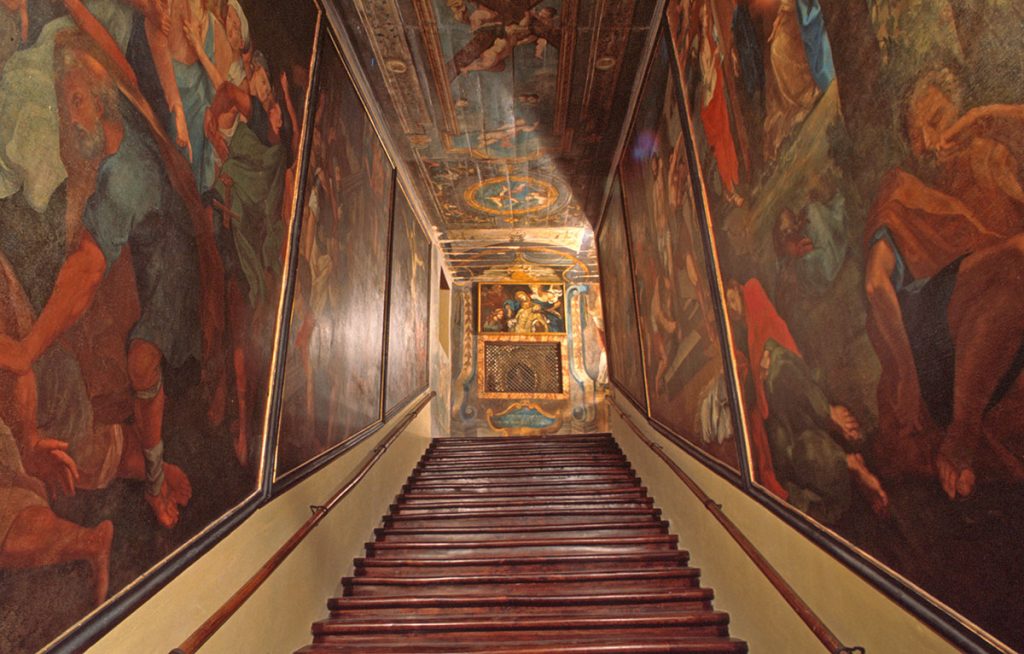 Inhabited since pre-Roman times, as evidenced by the necropolis in nearby Campovalano, Campli experienced its maximum splendor in the Middle Ages, when under the control of the Farnese it became a meeting place for painters and artists from the schools of masters such as Giotto and Raffaello, for to name just a few. Masterpieces that still today embellish the main monuments of the historic center, from the Cathedral of Santa Maria in Platea (14th century) to the Church of San Francesco with the adjoining convent where the National Archaeological Museum of Abruzzo is housed, which preserves archaeological finds from the nearby Necropolis of Campovalano, from the fifteenth-century convent of San Bernardino to the church dedicated to the Madonna della Misericordia.
The church of San Paolo with the nearby Scala Santa is of great not only artistic but also religious value. hard oak steps. To accompany the penitents in their expiation of sins, the fascinating symbols of six paintings that tell the most touching moments of Christ's Passion. Finally, the historic center offers valuable examples of medieval and Renaissance civil architecture starting with the Doctor's House and the Pharmacist's House up to the Parliamentary Palace, then the Farnese Palace with its arches that make up a magnificent portico.
Request information in the form below
What the guests of our Residence love
On the seafront of Giulianova Lido

Family Residence

Book online, pay at the hotel
Discounts for the restaurant
The guests of the residence can use the restaurant of the residence with special favorable conditions: